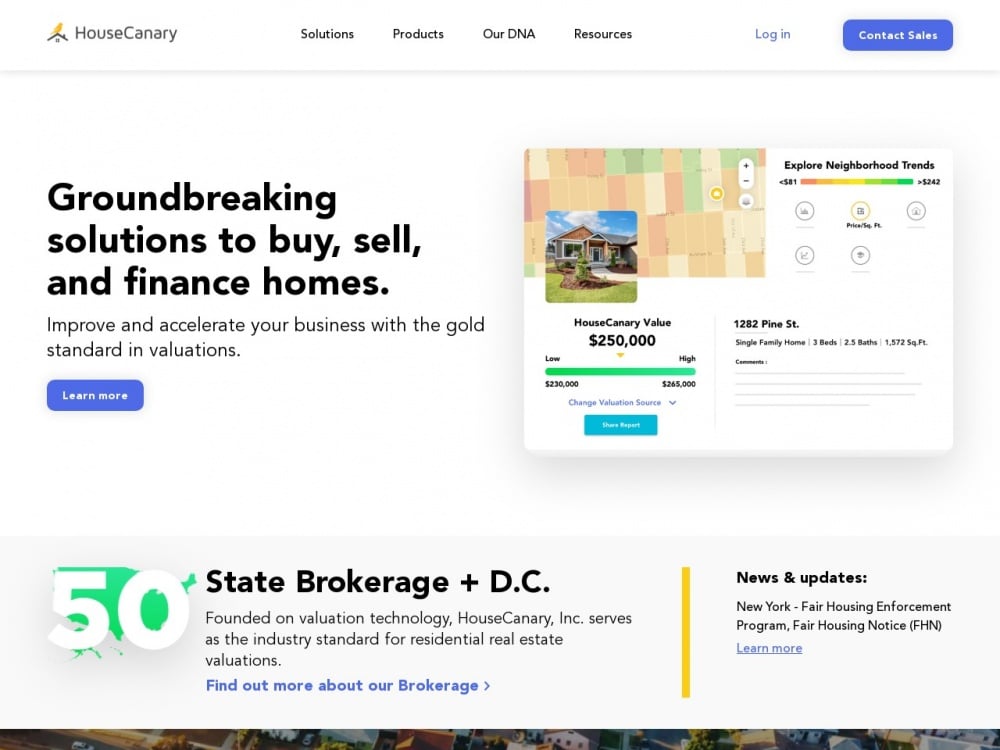 What is House Canary?
Cloud-based CMA platform that helps real estate investors maximize ROI by comparing property prices through detailed analysis & reports.
Comparative analysis system that provides businesses in the real estate industry with accurate property values supported by heatmaps, historical pricing data, and future pricing forecasts.
House Canary Pricing
Pricing Overview
They do not have a free version. HouseCanary Pro does not offer a free trial.See additional pricing details below.
House Canary Features
House Canary Product Images
House Canary Support & Development
Website
www.housecanary.com
House Canary Tutorials & Videos